Johannesburg
Johannesburg also known as Jozi, Jo'burg, and eGoli is the largest city in South Africa and one of the 50 largest urban areas in the world. It is the provincial capital and largest city of Gauteng, which is the wealthiest province in South Africa. While Johannesburg is not one of South Africa's three capital cities, it is the seat of the Constitutional Court. The city is located in the mineral-rich Witwatersrand range of hills and is the centre of large-scale gold and diamond trade.
The metropolis is an alpha global city as listed by the Globalization and World Cities Research Network. In 2011, the population of the city of Johannesburg was 4,434,827, making it the most populous city in South Africa. In the same year, the population of Johannesburg's urban agglomeration was put at 7,860,781. The land area of the municipal city (1,645 km2 (635 sq mi)) is large in comparison with those of other major cities, resulting in a moderate population density of 2,364/km2 (6,120/sq mi). Read more on Wikipedia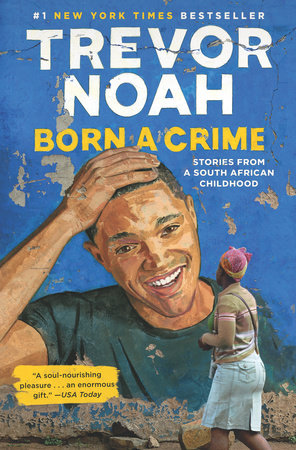 Trevor Noah's unlikely path from apartheid South Africa to the desk of The Daily Show began with a criminal act: his birth. Trevor was born to a white Swiss father and a black Xhosa mother at a time when such a union was punishable by five years in prison. Living proof of his parents' indiscretion, Trevor was kept mostly indoors for the earliest years of his life, bound by the extreme and often absurd measures his mother took to hide him from a government that could, at any moment, steal him away. Finally liberated by the end of South Africa's tyrannical white rule, Trevor and his mother set forth on a grand adventure, living openly and freely and embracing the opportunities won by a centuries-long struggle.